Founder of Czech & Speake, Frank Sawkins reveals his inspiration behind the latest creation, Perfecto Fino Eau de Parfum.
Last week, Czech & Speake launched Perfecto Fino, the thirteenth addition to its fine fragrance range: a spicy floral scent, almost vegetal, with deep acidic influences, housed in a glossy, dark amber bottle with a label that depicts the engraved seals of old cigar boxes. We sat down with the Founder of Czech & Speake, Frank Sawkins to give Czech & Speake's followers an exclusive insight into the story behind Perfecto Fino, Frank's inspiration and what's next for Czech & Speake.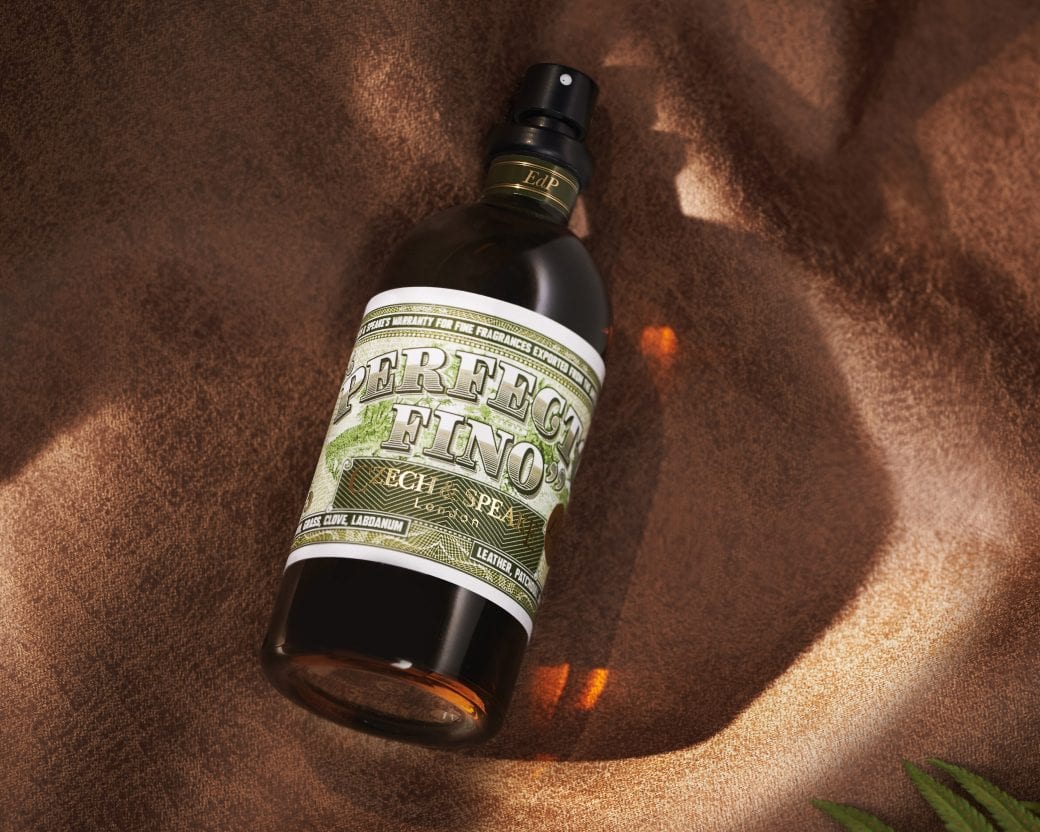 What was the inspiration behind this new fragrance? 
"In the 1960s I accompanied my mother to a fashionable lady's outfitters mainly selling Italian brands she had purchased in Naples and Sorrento. The owner was a woman who had travelled to the Americas, so the boutique was called 'Manhattan'. Her husband was in attendance but aloof from the trade.
I was very young without knowledge of Manhattan or the Americas but the husband's stylish imagery still stays with me. He was to me, even now, a suave Latin American with a commanding presence, tanned with a high forehead, hair brilliantined and brushed back with curls around the ears and neck; in a light weight silk suit and sea island cotton shirt with muted tones of a silk tie. Fragranced with a citrus, spicy cologne.
He was the first aficionado of smoking requisites I'd met – smoking cigars from Central America – to me this remains a sublime fragrance. He would also smoke cigarettes, but the most perfect icon of cigarettes "Perfectos Finos", twice the girth (10mm), made with the finest Virginian tobacco and presented in a white box with green dollar like seal to complete his perfect pleasure. He was accessorised with a Dunhill lighter made by Cartier.
My inspiration for this new fragrance was my memories of a suave Latin American and the landscapes of his Central American origins."
Some of your fragrances have taken many years to perfect – how long were you working on Perfecto Fino before you arrived to this formula? 
"With Perfecto Fino I first started creating the brief 4 years ago. The process of development and refinement and looking at my notes, I already knew I wanted something that, to me, represented Central America. By version 5, the process of refinement between myself and my favourite chemist and perfumer had developed into the Perfecto Fino scent that we have today – both deeply sensuous and exciting. I was nervous for my designs as the graphic imagery is unique for fine
fragrance presentation but I have been delighted from the early responses from the industry pundits. It has been a long affair, but I really have fallen in love with Perfecto Fino.
In a few words, how would you best describe Perfecto Fino and what sets it apart from the other fragrances in your collection?
"The fragrances are emotionally territorial. However we are not consciously straddling the globe: Perfecto Fino concept is different from our other fine fragrances as it is derived from the Central Americas peoples, lifestyle; its fragrant exotic plants, fruits, vegetal vapours of the forest jungle floor and mineral resources."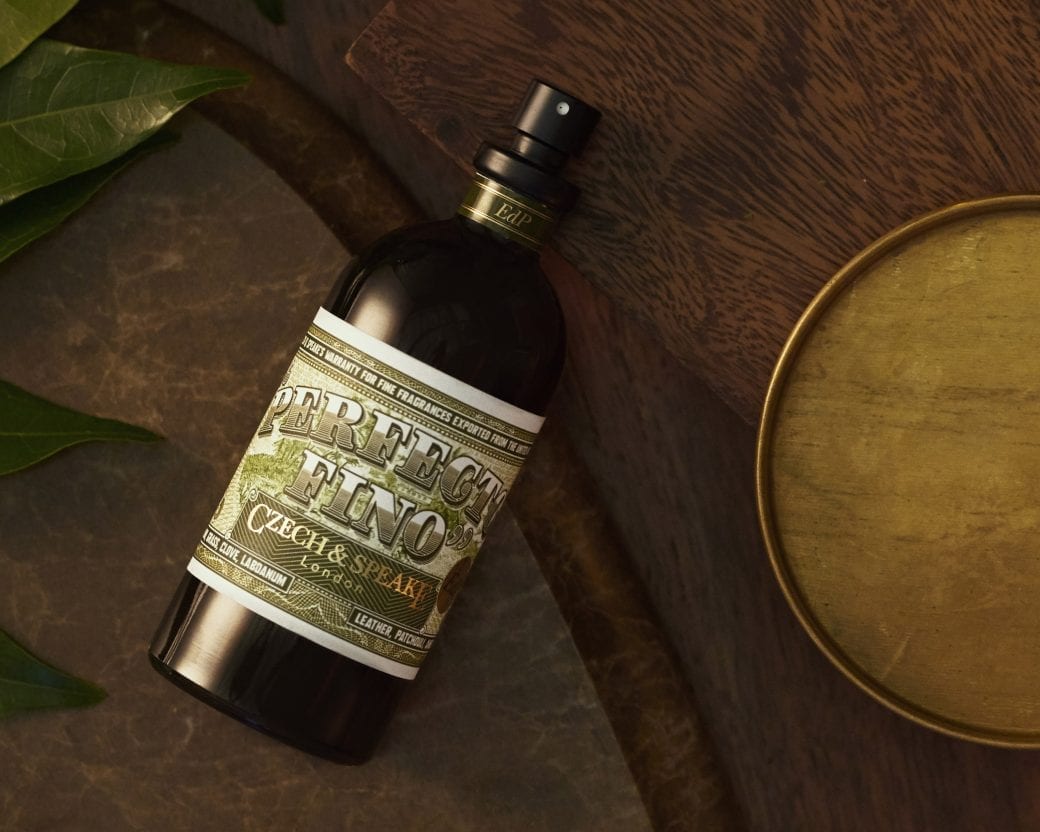 If you had to give one piece of advice when it comes to trying a new fragrance, what would it be?
"Try and visit the flagship store to experience the perfume in its home environment and be advised by a perfumery assistant who will guide you to the best fragrance for you…"
What's next for Czech & Speake? 
"At Czech & Speake, we are always working on our product range to meet the needs of contemporary living. Alongside this, we will continue to carefully build our range of fragrances and their ancillary items. In terms of a next release we prefer to surprise our customers, but I'll give you a hint – we are working on our beloved No.88 range… I can't say more!"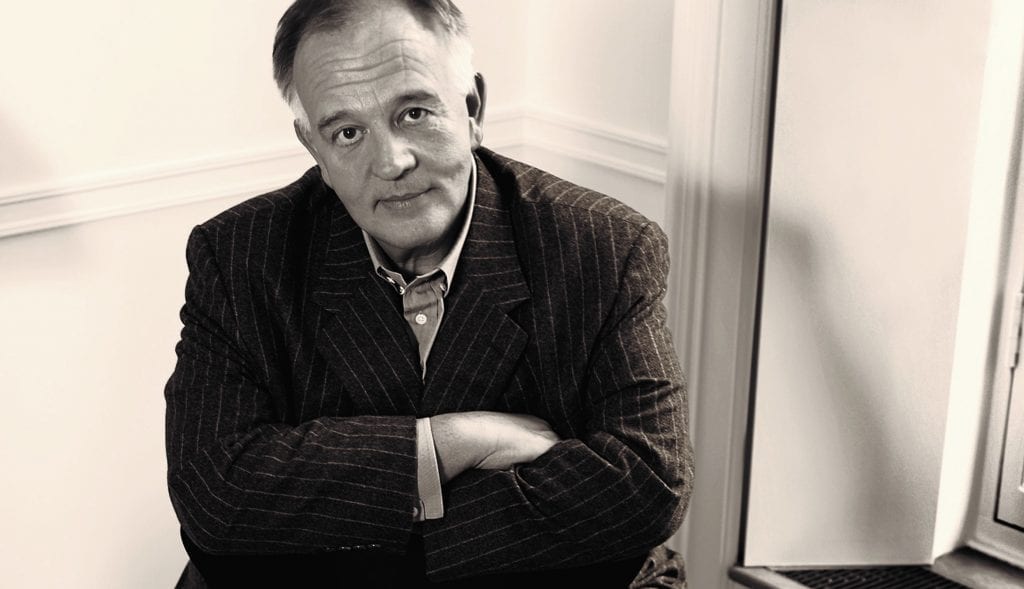 Frank Sawkins, Czech & Speake Founder
Discover our new release: Perfecto Fino EdP Spray 100ml
---
Located in North America or would like to pay in Euros? Please visit our US site here and our EU site here.