The Best Autumn Fragrance For You And Your Home
September 2023
As temperatures begin to cool after a summer of sun and heat, we seek comfort in our clothes, consumption and environment, all of which can be enhanced by scent. From swapping your citrus perfume for something rich and warming, to burning woody-spicy candles at home to create a comforting atmosphere, small changes can warm your senses through the changing seasons.
To help you transition into autumn with ease, we've given you the low down of some autumnal fragrance notes to look out for, including this year's best Autumn perfumes and home fragrance.
.
What does autumn smell like?
With a drop in temperature and the browning of leaves, autumn is synonymous with brisk, sharp and earthy scents. In response to this, we light fires, drink steamy hot drinks and light scented candles to add warmth and small pleasures to our darker days and nights. All of these fragrances mingle together, and contribute to our scent associations of autumn.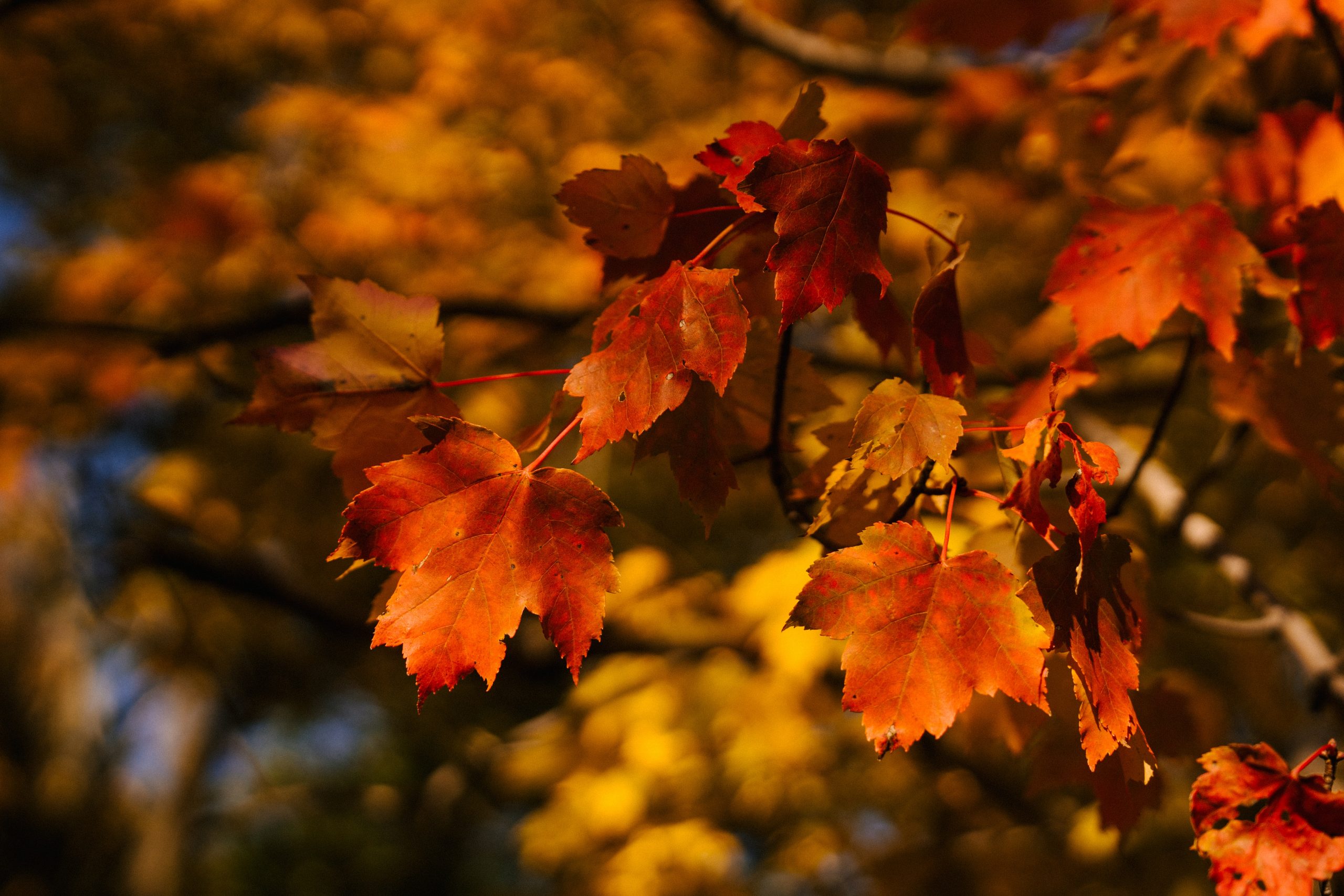 .
Why change to autumn fragrance?
Similar to how light, summer clothing is not suitable in colder weather, a fresh summer scent loses its efficacy as autumn appears. Perfume reacts best to warm, well-nourished skin, so in cooler conditions, which dry out skin more quickly, fragrance notes won't lift as well or last as long. This is where richer fragrances with an oriental or woody base come into their own. These heavier, longer-lasting fragrance oils will cling to your skin more effectively, whilst also bringing the warmth and comfort you desire at this time of year.
.
Is it possible for a perfume to smell cosy?
'Cosy' is a feeling of comfort, warmth and relaxation. By that definition, a perfume cannot 'smell' cosy, but it can contain scented essential oils that trigger associations of comfort, which therefore make you feel cosy. Some comforting smells typical of autumn include the smokiness of a crackling fire, the sweet spices of a chai latte, the freshly baked scent of a warm apple crumble and the sweet steamy aroma of an almond milk and honey infused bath.
.
How do you choose autumn perfume?
When choosing an autumn perfume, consider what smells suit the season and look for autumnal fragrance notes within a scent. Depending on your taste, you could go down the crisp, earthy route, evocative of the autumnal environment, or if you have a sweet nose and crave comfort and warmth, look for gourmand and spicy notes.
Apple is a good choice for those who prefer sweet smells in autumn. Apple notes are partially fresh due to the nature of the fruit, but their sweetness and iconic autumnal pairing with cinnamon and spices tends to lend them better to the gourmand fragrance family.
Spicy notes are great notes in general for autumn as they make a fragrance rich, warm and long lasting, but cinnamon specifically has a very autumnal feel to it. This note is partially oriental, as it is a natural raw spice, but its associations with bakery also link it to the gourmand fragrance family.
Sandalwood is a classic oriental-woody note, as the essential oil comes from wood material that has a spicy, exotic quality. Its aroma is creamy, warm and soft, like a welcome hug on a cold day, while its woody quality helps to anchor the scent to your skin.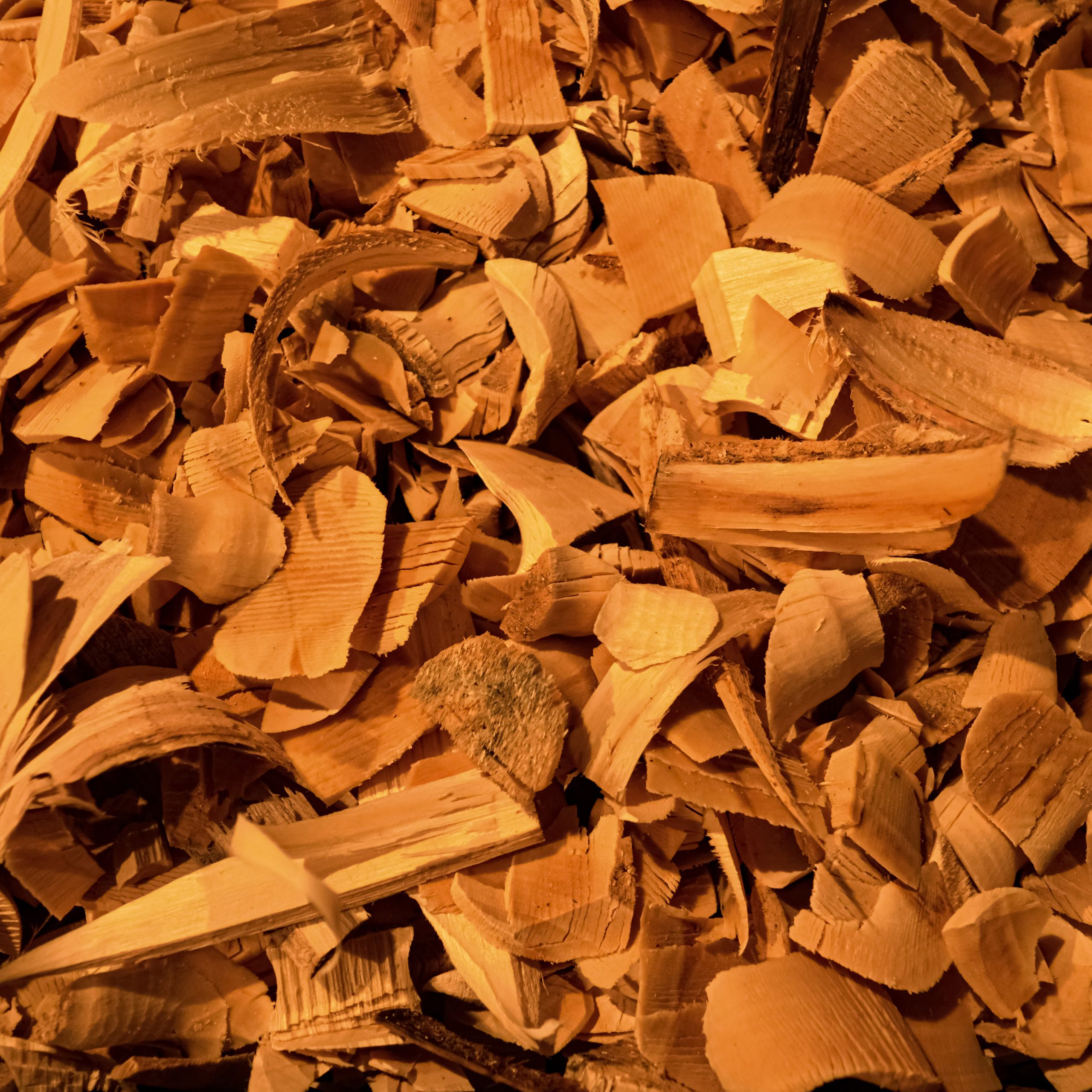 Amber is an oriental fragrance note with an aroma that is sweet and resinous, giving feelings of coziness and warmth. Like the stone itself, the sweetness of amber is evocative of indulgence, which matches the desires of autumn well.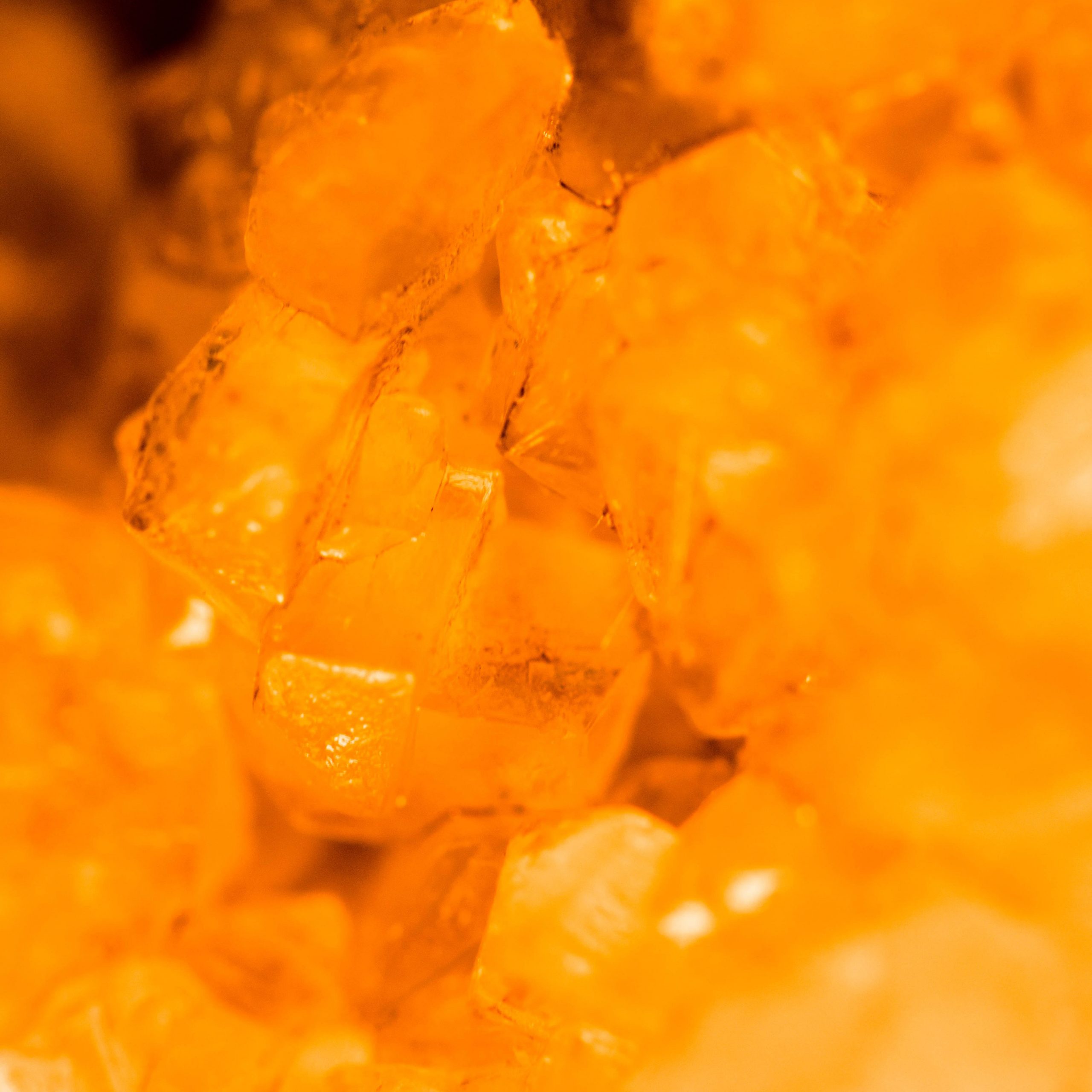 If sweetness isn't your thing, leather notes can work great as a sharper autumn scent, as they are rich, warm, and often a little smoky and woody. As well as links to nature, the smell of leather can be evocative of leather arm chairs by crackling fires – a perfect autumn scene.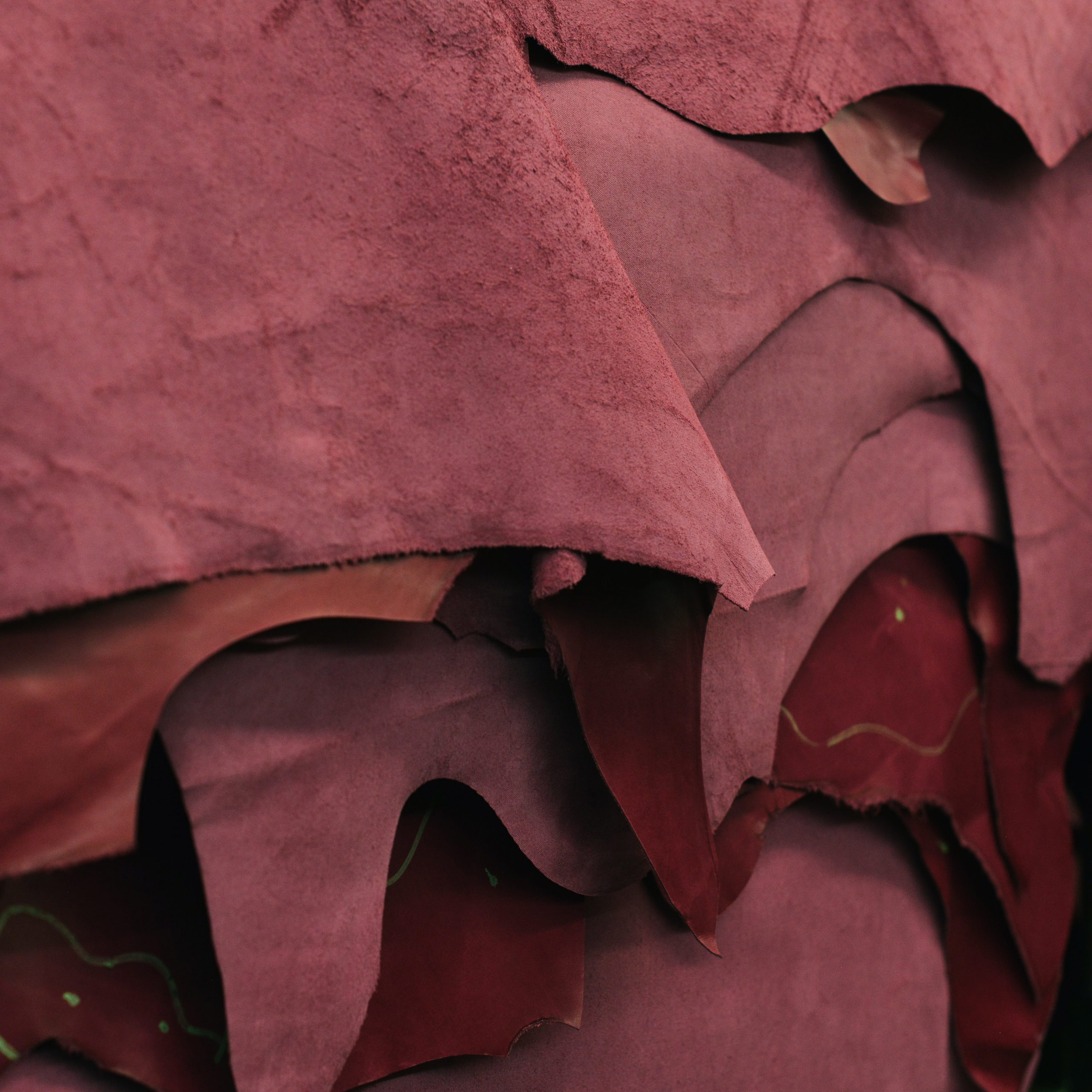 Smoky notes are produced from ingredients that have a smoky effect such as incense, tobacco and birch tar, which usually sit within the woody and oriental fragrance families. Like a wood burning stove on a cool autumn day, smoky fragrance can be very warming.
.
The best autumn scent picks from Czech & Speake
.
Spanish Cedar Eau de Parfum
Every year, Spanish Cedar makes our list of best autumn scents. Its blend of Cedarwood, Sandalwood, Guaiac wood and tar with sweet, spicy notes of plum, blackberry and clove make this fragrance, resinous, woody, warming and sweet – everything you could want from a classic autumn scent.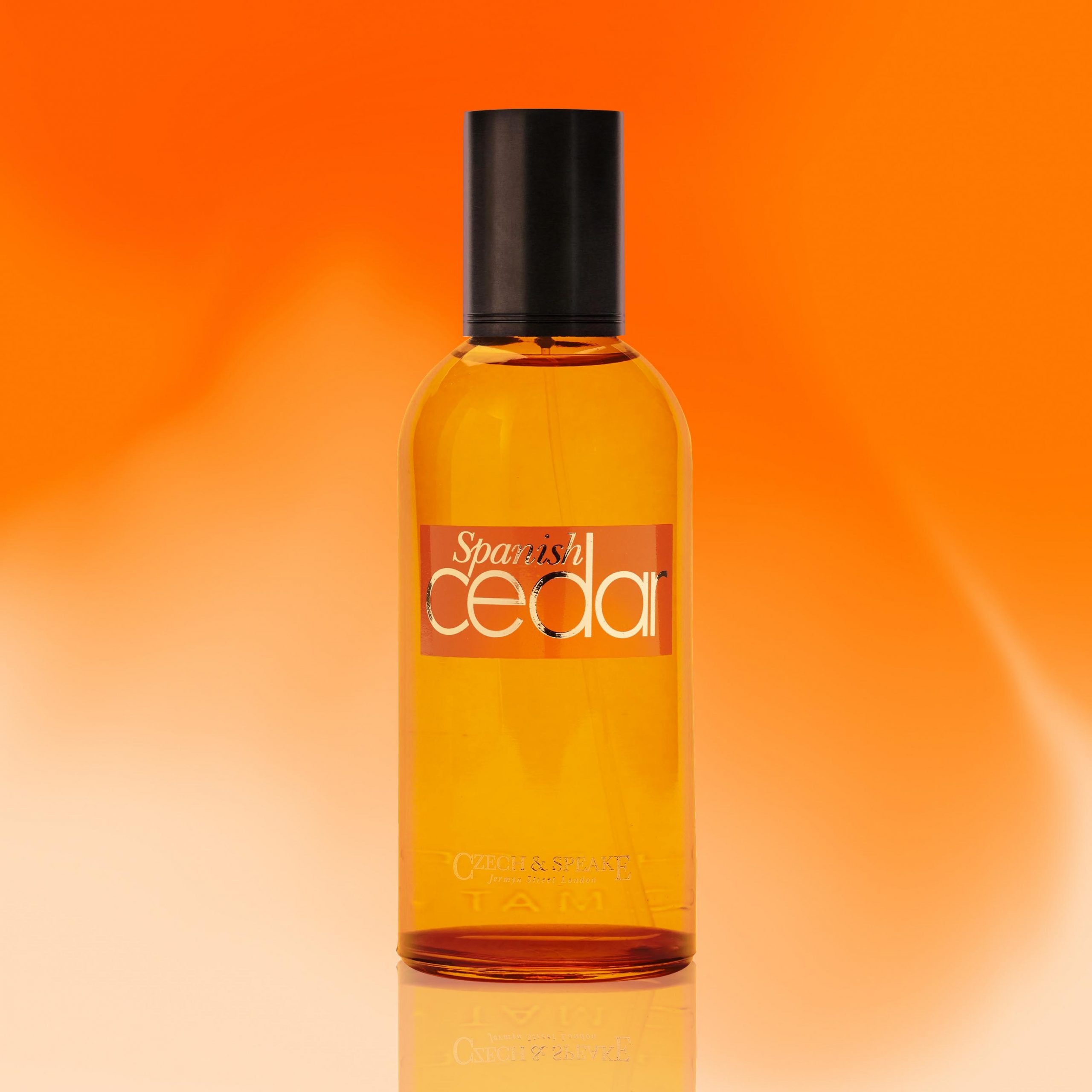 .
Perfecto Fino Eau de Parfum
If you prefer bold and sharp to sweet perfume, Perfecto Fino is a good choice. With leather, tobacco, cinnamon, caramelised charred bark and patchouli, this fragrance is woody, smoky and powerful. The cosy leather arm chair by the fire really comes to life with this one.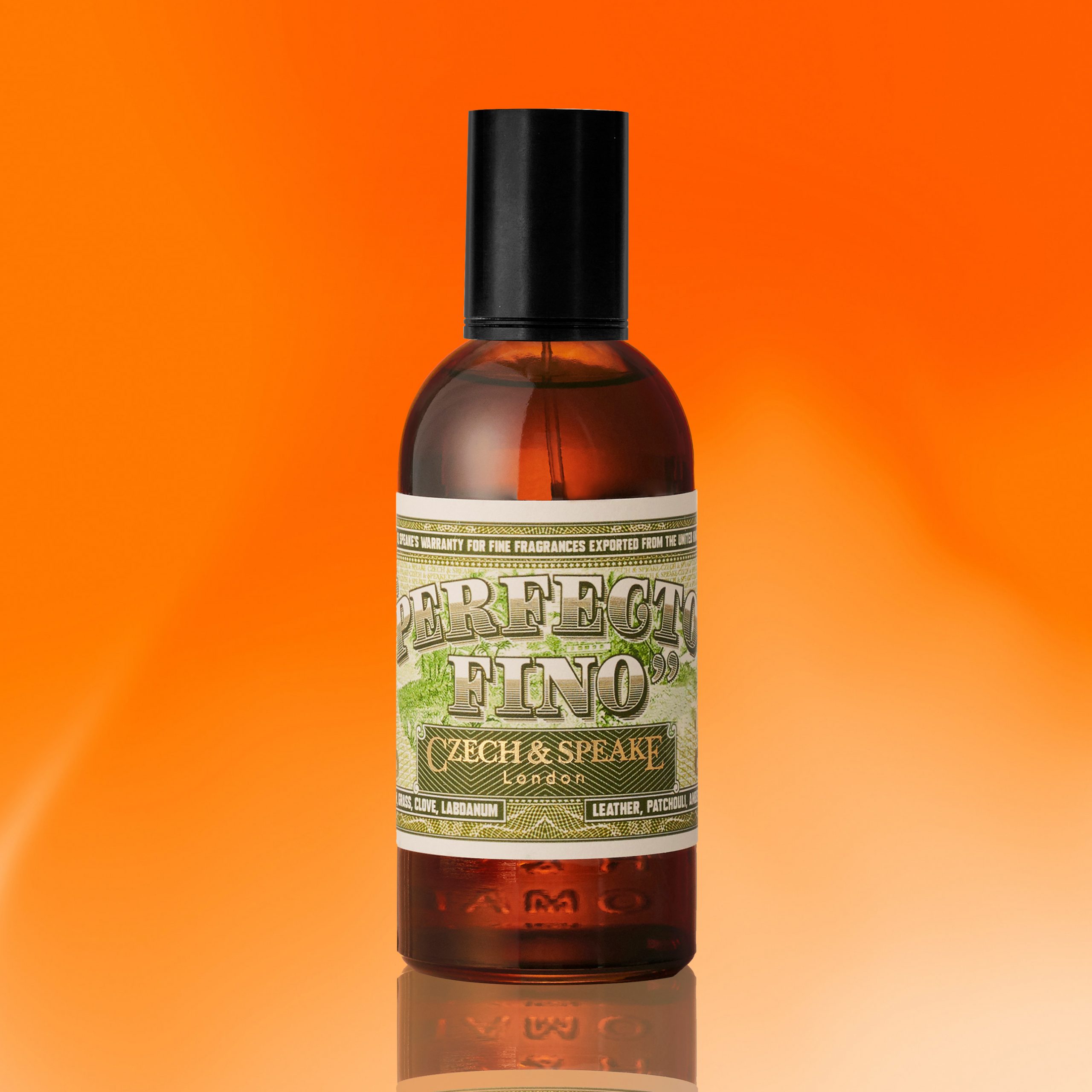 While Ausonia works very well as a summer scent with prominent oceanic notes, its notes of vanilla, musk and apple give it a warmth and sweetness that make it transferable to autumn. This is the perfect scent for you if you prefer fresher fragrances, but would like something a little warmer for the cooler weather.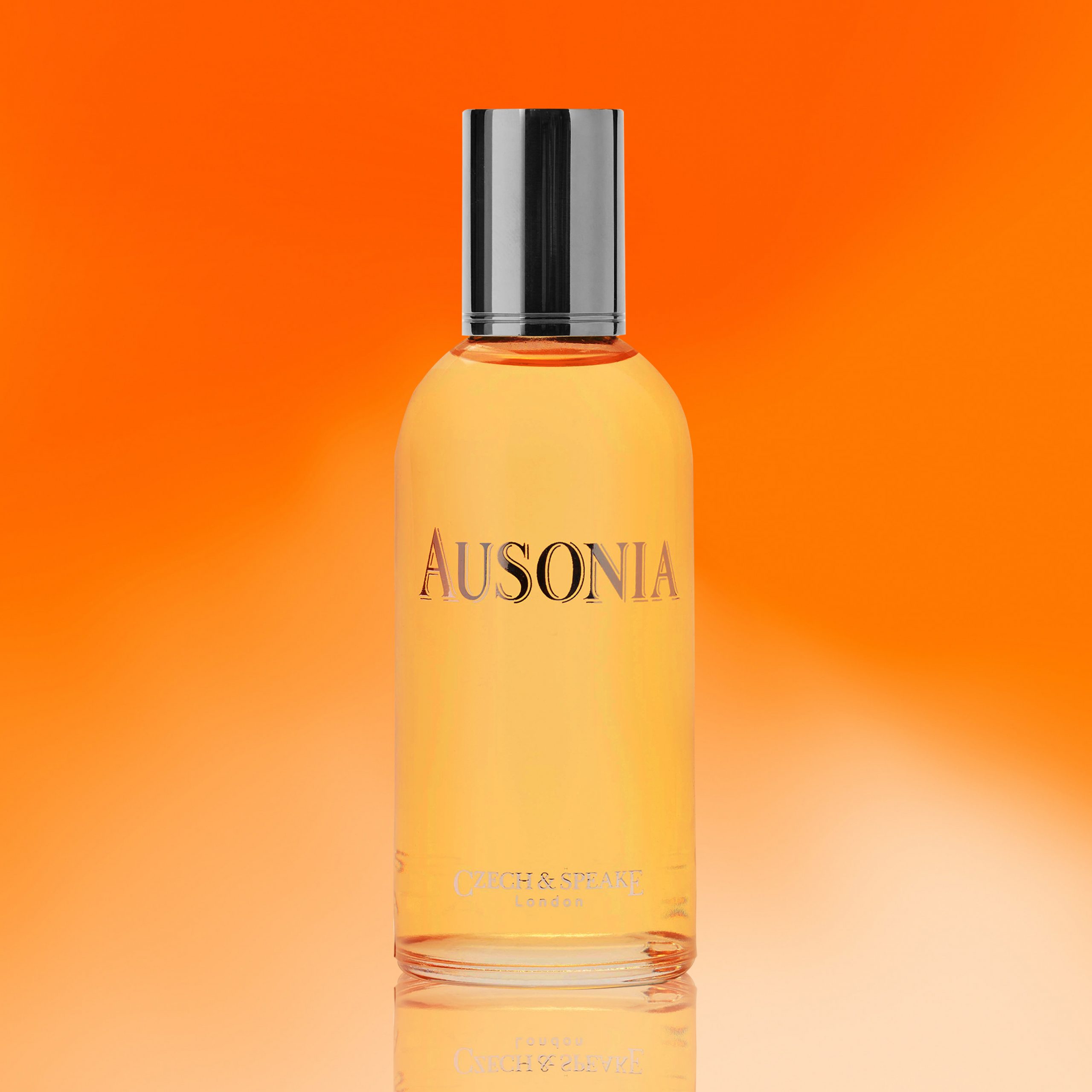 No.88 is a year-round favourite, but it goes down particularly well in autumn. The scent is woody and mossy with sandalwood and vetiver in its base, made warmer and uplifting with geranium, rose otto, frangipani and bergamot. This is a fragrance full of character and indulgence, which can be important to lift spirits as the weather gets colder.
.
Dark Rose Eau de Parfum
If you're looking for an autumn nights fragrance, a good choice would be our Dark Rose scent. Dark Rose has a rich base of oud, musk and Cedarwood, blended with exotic Rose of Taif and luxurious saffron extract. The woods and spices make this fragrance warming, while the precious Rose of Taif gives it an indulgence and sensuality, perfect for pairing with evening wear.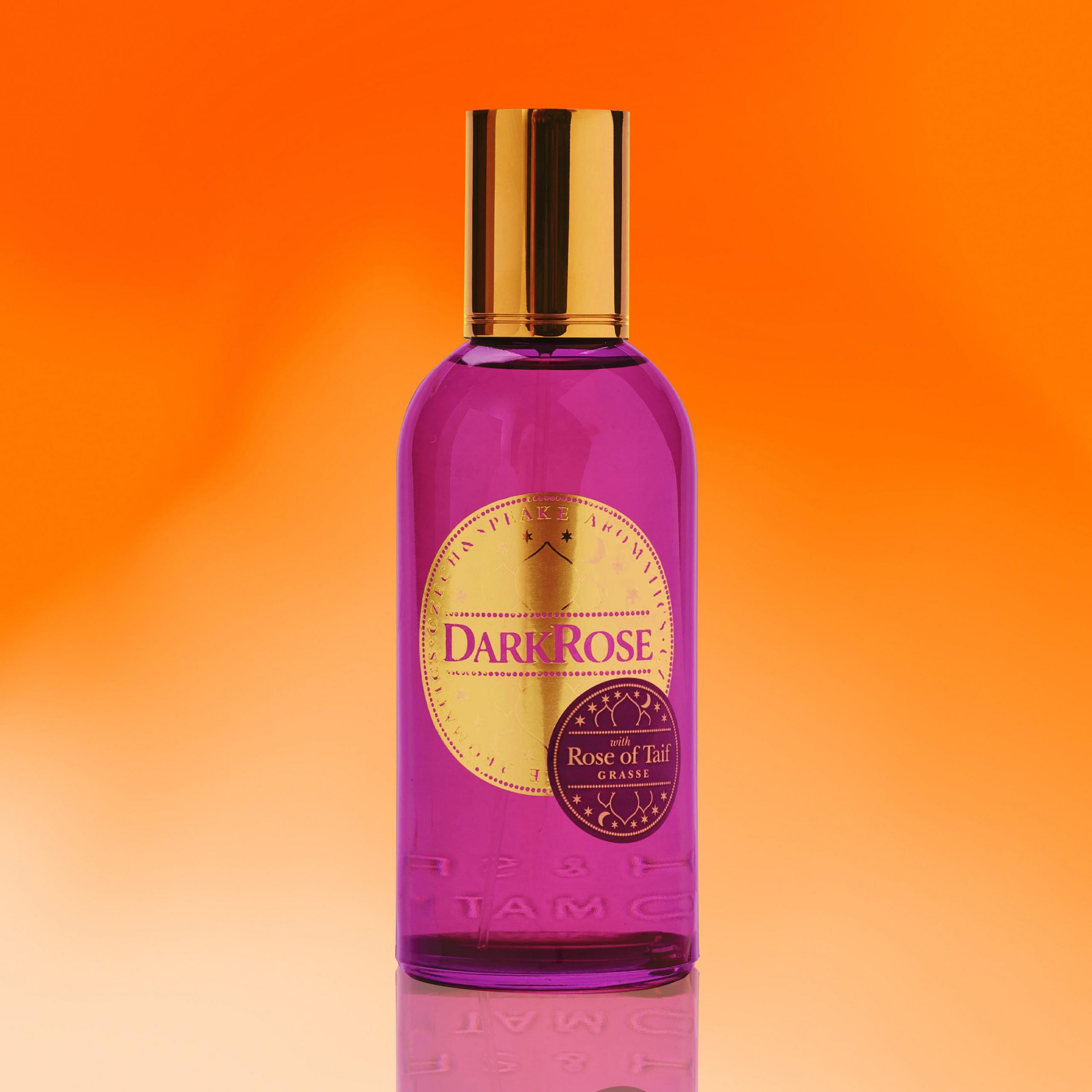 .
Autumn scented candles and home fragrance
During the summer months, we can have the windows open all day and night to let in the freshness and smells of nature. When autumn starts to take hold, we need to keep the warmth in, and enhance the smell of our home with candles, room fragrance and incense.
.
How can I make my house smell like autumn?
There are many ways to make your house smell like autumn, but the best ways come from the kitchen or by using home fragrance. In the kitchen you can make comforting autumnal smells waft through the house by simmering a pot of apples, cinnamon, cardamom and clove, or baking goods such as hot apple pie or cinnamon buns. To get a similar effect with less effort, burning scented candles and incense with autumnal notes, works very well.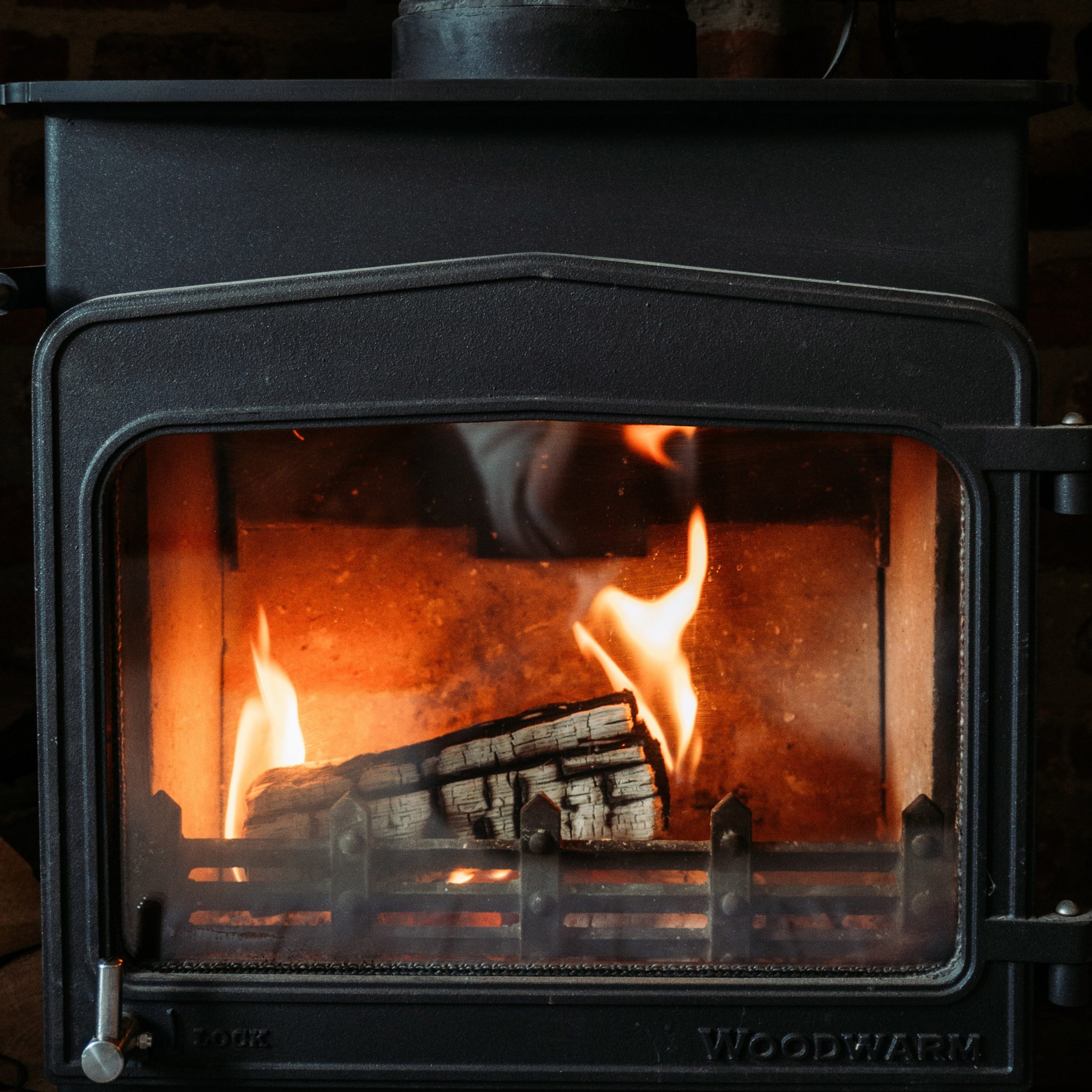 .
The best autumn candles from Czech & Speake
Make your home smell like autumn with these fragrant candles:
.
Perfecto Fino Fragrant Candle 180g
The Perfecto Fino infused candle is richly scented with sandalwood, patchouli, amber, and leather, topped with citric top notes of bergamot and lemon. If you love the earthy, woody and particularly smoky smells of Autumn, this candle will tantilise those desires.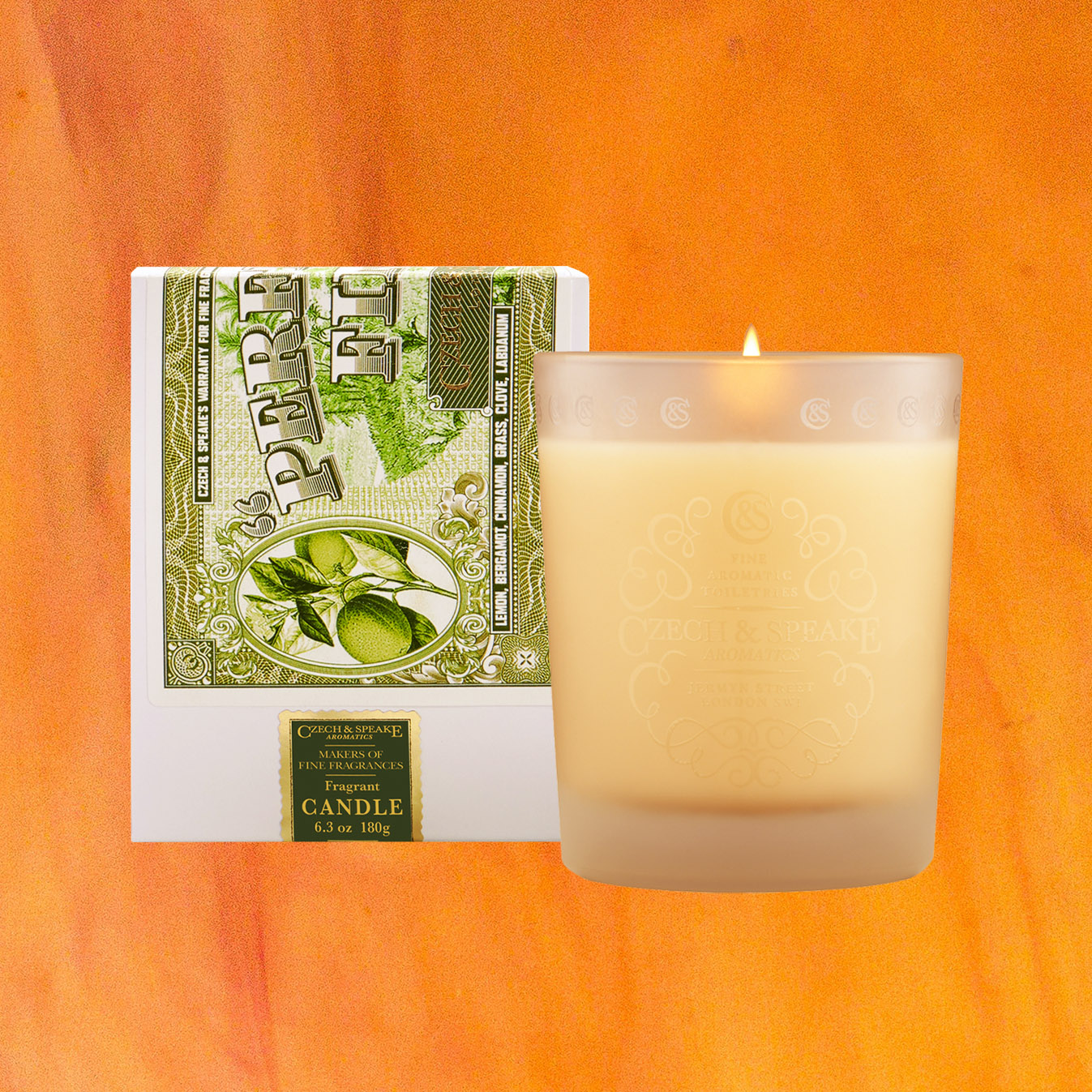 .
Spanish Cedar Fragrant Candle 180g
Our Spanish Cedar infused candle captures the exoticism of cedarwood and sandalwood, perfectly balanced with citrus and piquant notes of bergamot, blackberry and clove. The warm and spicy woody notes will make your home inviting and toasty on a dark autumn evening or dull rainy day.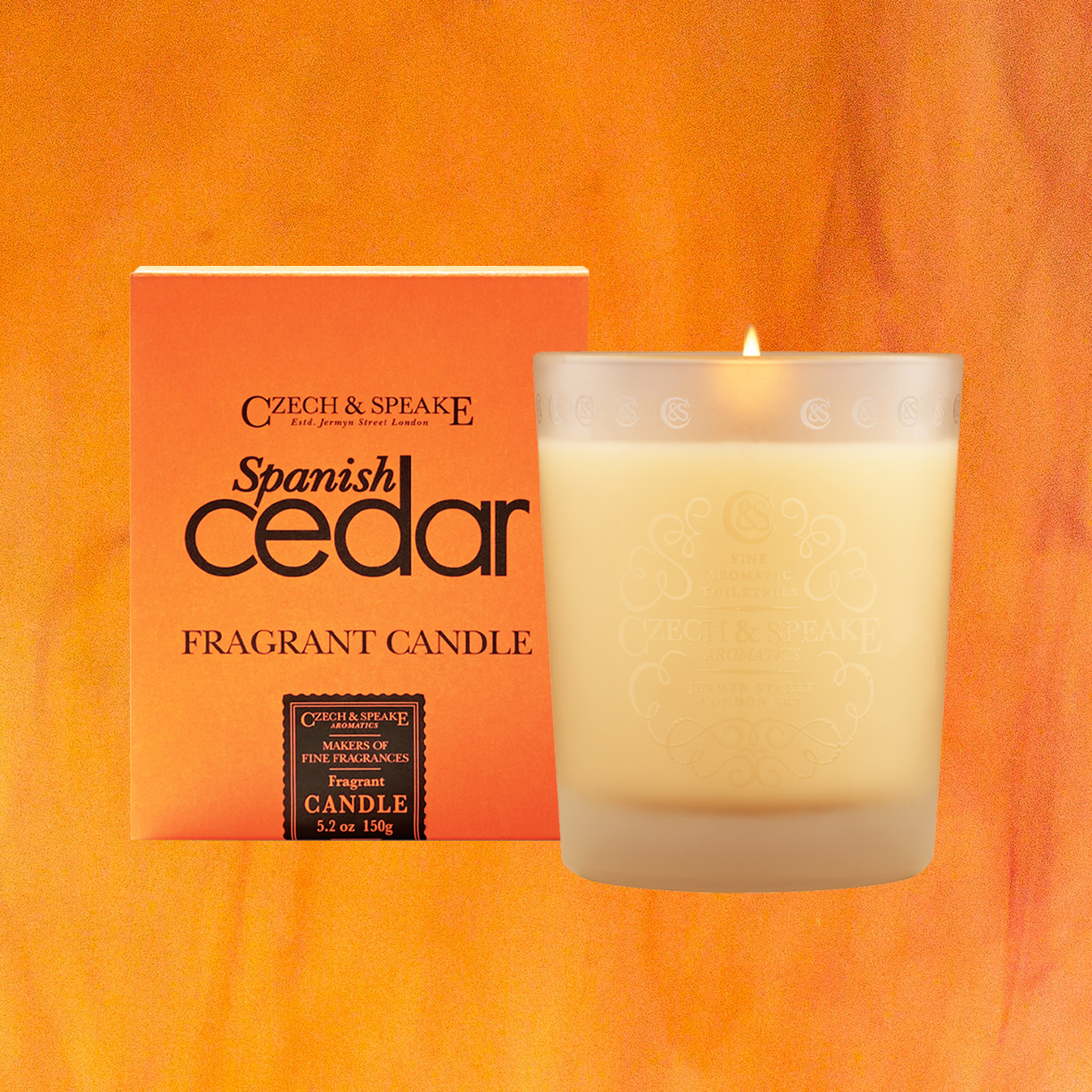 .
Incense for Autumn from Czech & Speake
.
Dark Rose Incense Sticks x20
Burning incense is a simple but powerful way to release aroma into your home, releasing a delicate scent that will enhance your space for longer. Take Dark Rose Incense, a delicious blend of Rose of Taif, spicy saffron and delicate lily with a base of Cambodian oud, musk and Cedarwood. Dark Rose will warm up your home on autumn nights when it's cold and dark outside, with an exotic sensuality that creates an indulgent atmosphere. A favourite for evenings of entertaining.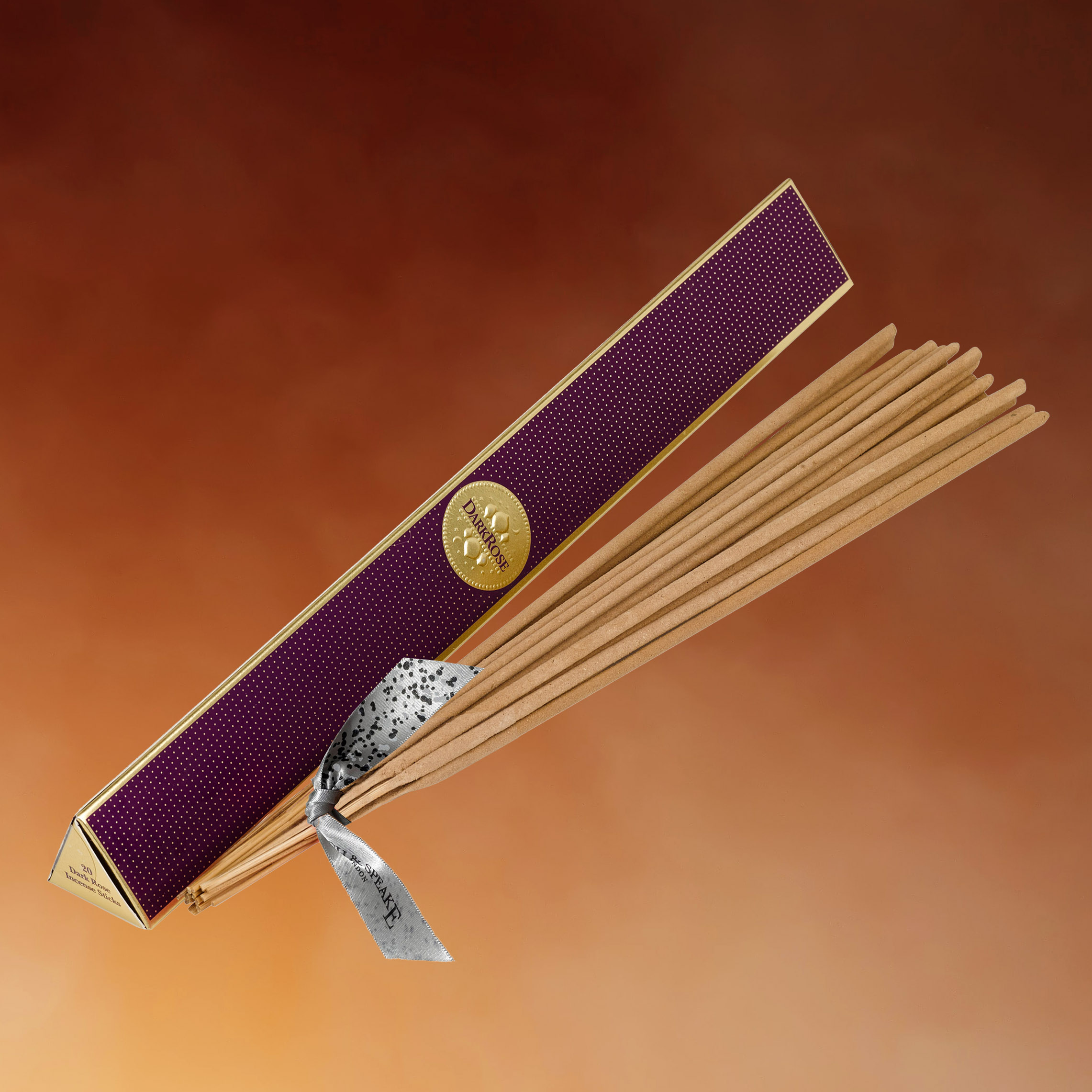 .
No.88 Incense Sticks x20
Our most popular incense scent, No.88, is a unique mix of zesty bergamot, warm germanium, rose otto and exotic frangipani with an earthy, dry base of vetiver and sandalwood. This warm woody fragrance will turn your home into a blissful sanctuary, perfect to get cosy on the sofa during autumn evenings in.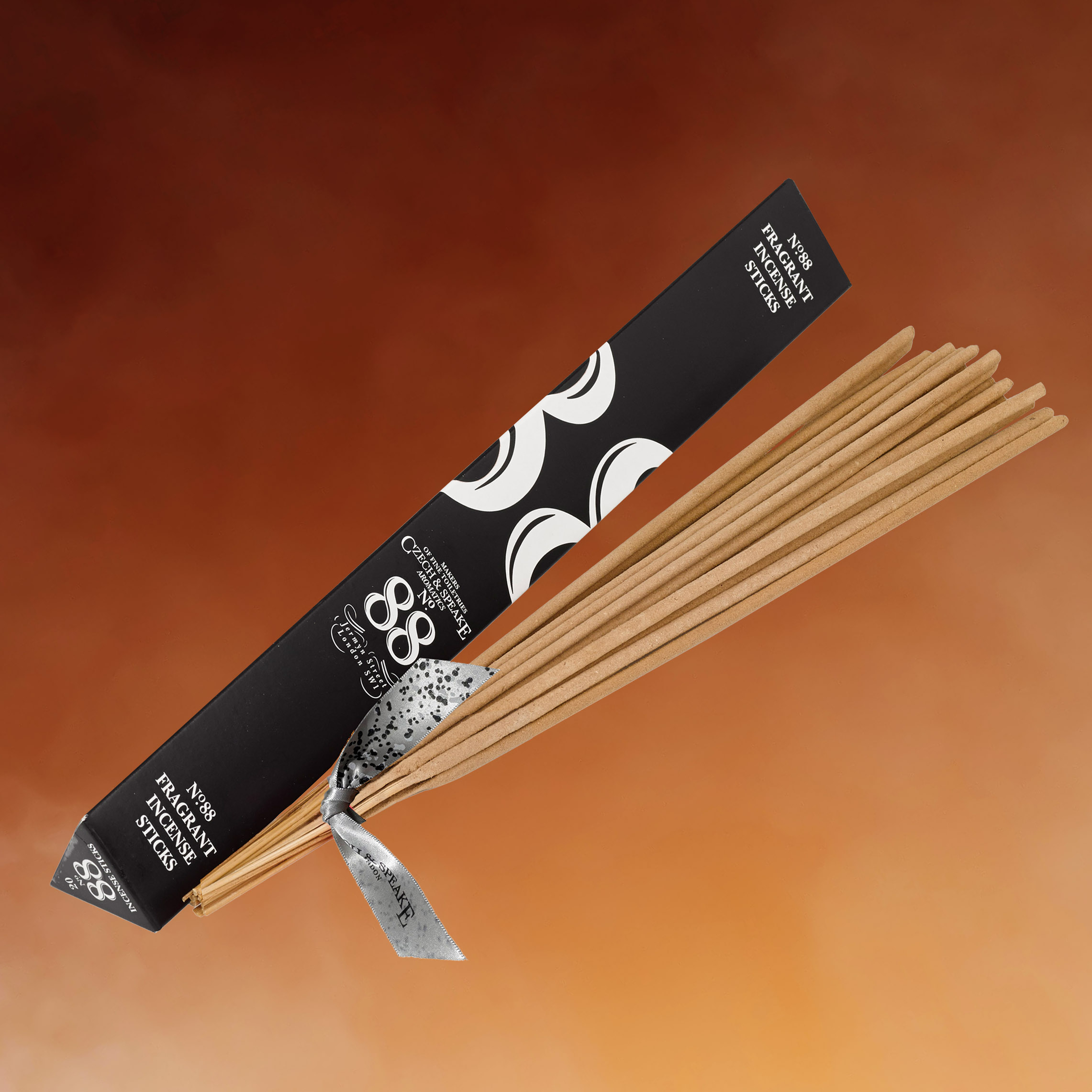 .
Spanish Cedar Incense Sticks x20
Spanish Cedar infused incense captures the exoticism of cedarwood and smoky notes perfectly balanced with citrus and piquant notes. With sweet plum and resinous Cedarwood, these incense sticks are a good blend of woody and gourmand notes, ideal if you like warming sweet smells in autumn.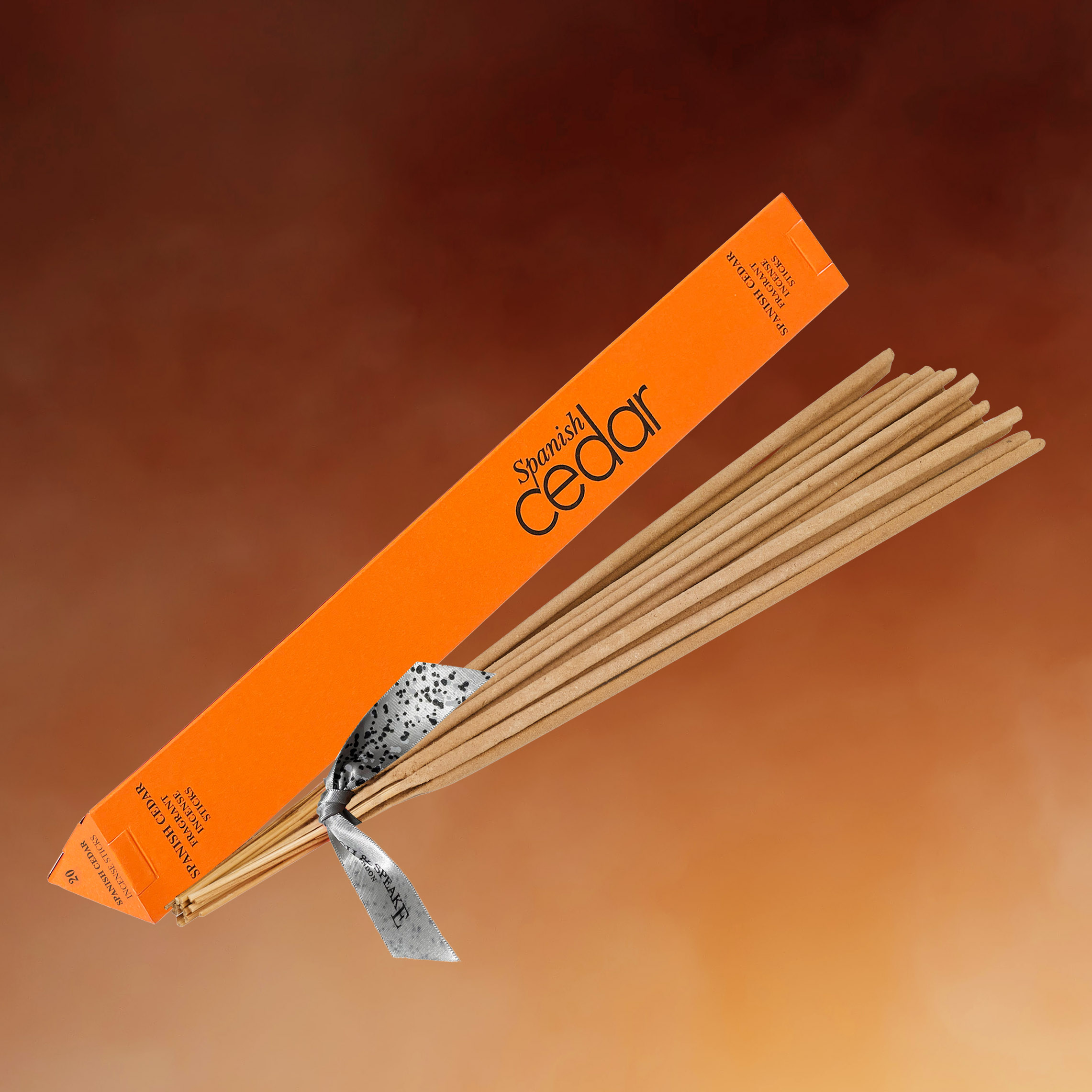 .
Perfecto Fino Incense Sticks x20
Perhaps our most powerful incense sticks are Perfecto Fino infused. Tantalising citric top notes of lemon and bergamot develops into complex middle notes of cinnamon, grass and clove. Intense, woody base notes of sandalwood, patchouli, and amber complete this complex aroma. This enchanting smoky scent will leave you wanting to cosy up.